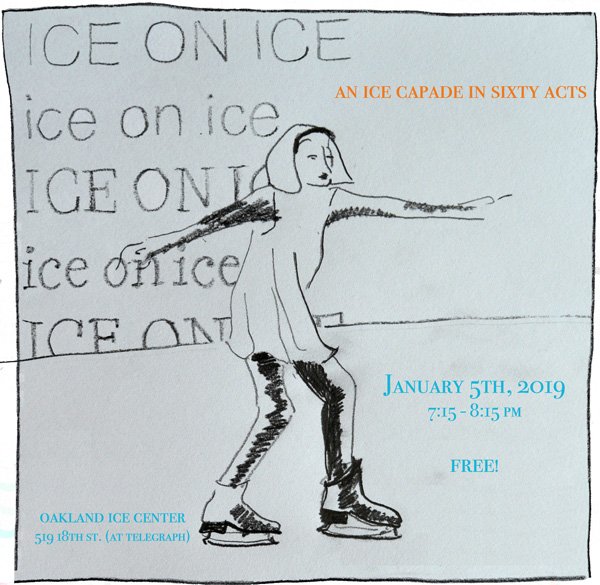 performance
Ice on Ice: an ice capade in sixty acts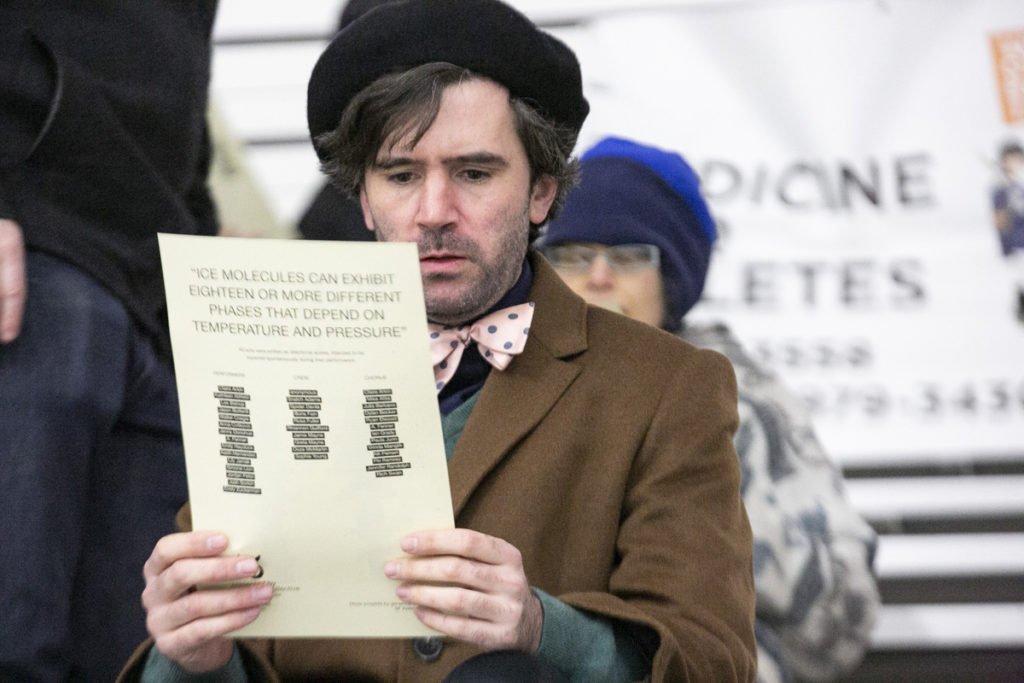 Description
An absurdist exploration of the classic American Ice Capade, and a nod to figure skating from the perspective of performance-art. Over the course of one hour, a rapid-fire succession of 1-minute acts played out until 60 acts had been completed. Conceived as a sort of Rube Goldberg Machine-type performance, each act somehow related to the preceding one, but the larger performance had no other plot or narrative structure binding it together. Acts included: a boxing match, live critical review, a full-sized chorus in a live rendition of the Carol of the Bells, psychological analysis, professional skaters dancing in unison, trials of endurance, food preparation by a Michelin-rated restaurant chef, and a moment of silence. (Collaboration, as Strawman Collection)

Created in collaboration as the Strawman Collection.
View playbill, performer credits, press, and more here.
All photos by Daniela Rossell.
January 5, 2019
Oakland Ice Center (Oakland, California)