wall-mounted
Yarrow, for protection and courage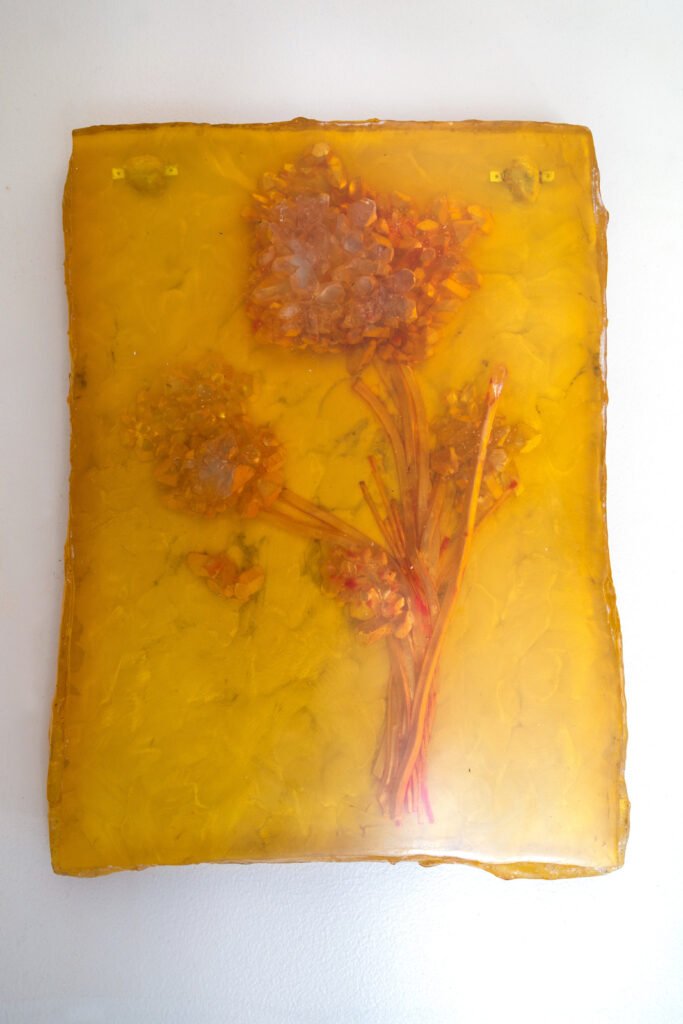 description
Inside a slab of yellow resin is a hollowed-out space in the shape of a stylized yarrow sprout, its leaves made from crystals.
The empty space is tinted with red wax so it looks like there's a physical thing trapped in amber – except light still passes through its ghostly form.
Yarrow is an ancient herb, used for psychic protection, courage, healing, and power.